Makeup | Colorescience®
Originally crafted for vulnerable post-procedure skin, Colorescience®health-forward formulas have improved millions of lives by providing confidence and reassurance to women of all ages, skin types, and concerns.
Trusted, recommended, and personally used by thousands of physicians, our uncompromising products offer 365-day protection against UV rays and other environmental stressors.
Blendable and breathable, our line features custom-refined minerals and nutrient-rich ingredients—everything your skin needs to age well, nothing it doesn't.
Colorescience® sets the standard for beautiful, healthy skin care. Immediate radiance, lasting results—that's our commitment to you.
BEFORE
Blemishes, pigmentation, and under-eye circles
AFTER
Immediate correction of each skin concern using Colorescience® products
LONG-TERM RESULTS
Significant reduction of pigmentation after 18 months of continued use of Even Up®
Colorescience® uses pure natural minerals, nothing bad for your skin.
Physical protection vs chemical
Colorescience® uses potent skin care ingredients at clinically tested levels
BEST TOUCH-UP SUNSCREEN
2015, 2016 and 2017
BEST ON-THE-GO SUNSCREEN
2016 and 2017
BEST DAY CREAM FOR
SENSITIVE SKIN
2017
---
Beauty Solutions That Actually Work
At Grande it's never just cosmetics. We believe in powerful serums & double-duty makeup that enhances your own natural beauty by giving you both instant results and long term benefits.
Beauty Without Bunnies
Beauty you can feel good about: the entire Grande collection is PETA certified cruelty-free!  This means that we do not use any form of animal testing at any point in the creation or development of our products.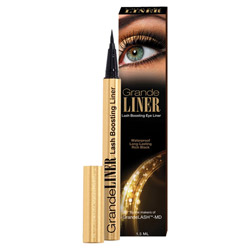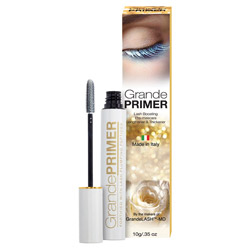 Testimonials
"Recommended by a friend (whose lashes looked amazing)…As I am sitting here typing, I truly have "grande lashes."  I don't like extensions (had them) & I don't care for strip lashes…very happy with the results & the lashes are mine!"

-DEBBIE N

"I LOVE GrandeBROW!  I had very thin, sparse eyebrows from over-tweezing when I was younger.  GrandeBROW filled them in and I finally have normal looking eyebrows."

-KAREN J