Injectable fillers like lip fillers help to remove lines and wrinkles. Results are immediate and very soft and beautiful.
Dermal Fillers: Some stimulate the production of collagen, like Sculptra, while others restore hyaluronic acid, which is naturally occurring and keeps skin looking smooth and hydrated. Dermal fillers like lip fillers can be used to treat multiple areas. Our practitioners can help determine which filler(s) would be right for you.
Dermal Fillers Offered:
-JUVÉDERM® Ultra XC adds more fullness and plumps thin lips—whether your lips have thinned over time or you simply want fuller lips.
-JUVÉDERM VOLUMA® XC adds volume to correct age-related volume loss in the cheeks to help create a more youthful appearance.
-JUVÉDERM VOLBELLA® XC adds subtle volume to lips and softens the appearance of vertical lip lines.
JUVÉDERM VOLLURE™ XC softens moderate to severe facial lines and wrinkles to create a smoother appearance
-KYBELLA® is a prescription medicine used in adults to improve the appearance and profile of moderate to severe fat below the chin (submental fat), also called
"double chin."
-RESTYLANE® can be used to add volume and fullness to the skin to correct
moderate to severe facial wrinkles and folds, such as the lines from your nose
to the corners of your mouth (nasolabial folds). It may also be used
for lip enhancement.
-RESTYLANE DEFYNE® helps smooth out deep laugh lines (nasolabial folds and marionette lines). Using innovative cross-linking technology, Restylane Defyne is a hyaluronic acid dermal filler that is able to help restore a more youthful, natural-looking appearance, while helping you maintain your natural expressions
-Sculptra® Aesthetic is made from poly-L-lactic acid and works gradually to stimulate collagen production. It is a long-lasting volumizer.
What can I expect from dermal fillers?
Dermal fillers correct specific areas, filling deeper wrinkles, plumping lips, and restoring lift and volume to areas of the face that appear hollowed or sagging. Fillers offer immediate, visible results that can last from a few months to few years.  Mild, temporary bruising and swelling can occur.
DIMINISH THE DOUBLE CHIN WITH A TREATMENT TAILORED TO YOU.
Kybella
Sculptra Aesthetic
SCULPTRA AESTHETIC MAY STIMULATE COLLAGEN GROWTH WHICH HELPS TO RESTORE FACIAL VOLUME AND THE LOOK OF FULLNESS TO WRINKLES AND FOLDS OVER TIME.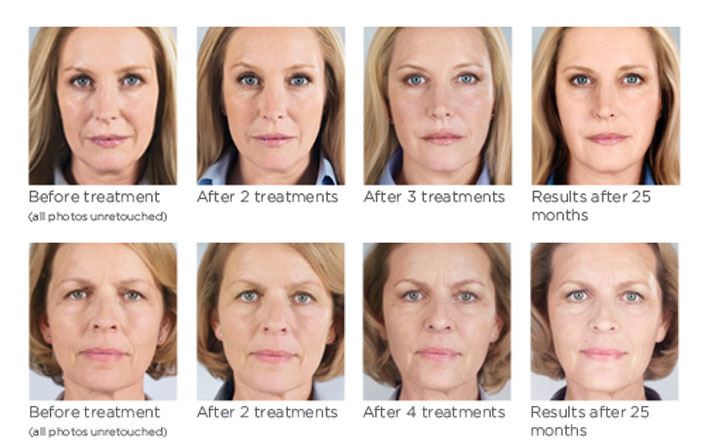 ***For all treatments including spa & medical services: Treatment cannot be provided if any of the following is present: Active cold sore/fever blister or active shingles, sunburn to treatment area,  active infection or fever. There will be a minimum reschedule fee due of $50 (may be more for longer treatments)  if your service cannot be provided on scheduled date.  
You can visit Still Waters Day & Medical Spa for a consultation as well. Contact us today!